Shrink Plastic, is like magic! Heating, curling and shrinking...all right before your eyes! You can use Shrink Plastic on anything, from Embellishing a card to crafting Shrink Plastic Jewellery...Shrink Plastic adds a fun whimsical flair to any project.
1. Heat shrinkable sheet
Heat shrinkable sheet is a kind of plastic sheet, which has the property of shrinking under heat. There are many kinds of heat shrinkable sheets, the most commonly used is a matte texture on one side and a glossy surface on the other side. Just Three steps,drawing,color,bake and shrink ,you will soon get your own crafts embellishments!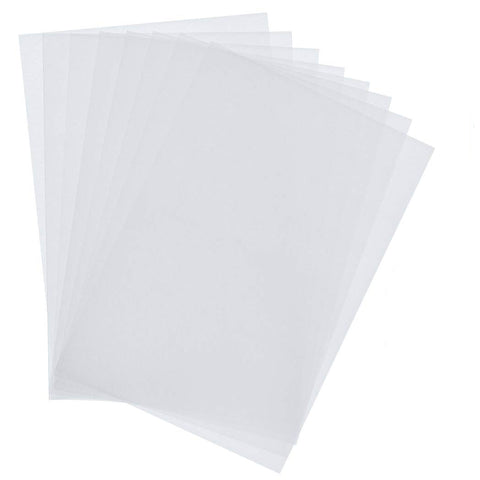 Some heat shrink films can be printed directly with a printer, which is convenient for people with relatively plimited drawing skills. If you don't want to color, there are also color shrink sheets to choose from, but these two prices are relatively high.
2. Hole punch

Usually two are required. One with a large bore (3mm) and one with a small bore (1.5mm).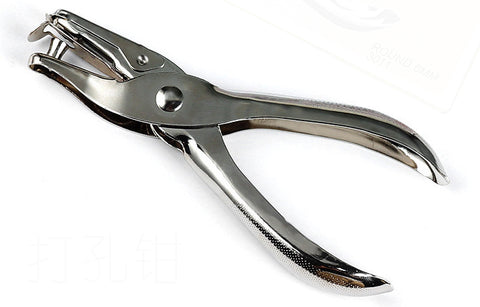 Of course, those with strong manual skills can choose to use scissors, pen knives, awls and other cutting tools to drill their own holes.
3. Crop Tool

Commonly used cutting tools are scissors and pencil sharpeners. Scissors are used to cut heat shrink films in large areas, and pencil knives can trim the heat shrink films in detail and cut out irregular shapes, and sometimes can also draw lines on the surface of heat shrink films.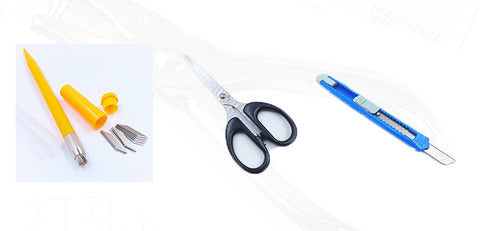 4. Heat gun

High temperature can make the heat shrinkable sheet shrink and shape quickly. When using, the air outlet should be at a certain distance from the hand, and the heat shrinkable sheet that has just been shaped should not be directly touched by hand to avoid high temperature burns. The home hair dryer is not hot enough and can not be used as a substitute for a heat gun.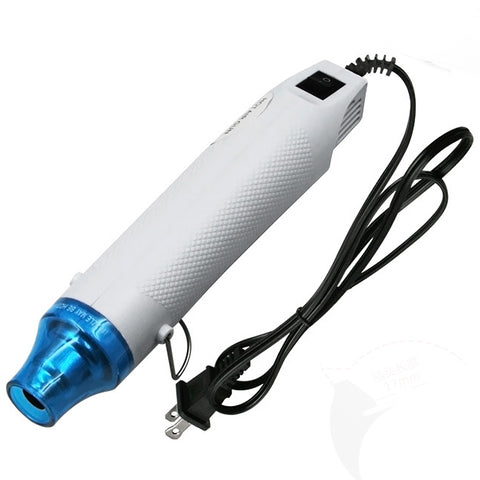 5. Coloring tools

Commonly used coloring tools include pencils, markers, powder, ink pads, etc. Colored lead: Colored lead is lighter in color and is mainly used for outlines, but can also be used for coloring sometimes.
Marker pen: The marker pen can be used to make a smudge effect with paper towels.
Color powder: The color powder can be scraped off with a knife and applied to the shrink film with a small brush or directly with your fingers.
Ink pad: The ink pad contains water-based pigments, which are dipped with cotton balls, and the color is uniform and not easy to fade.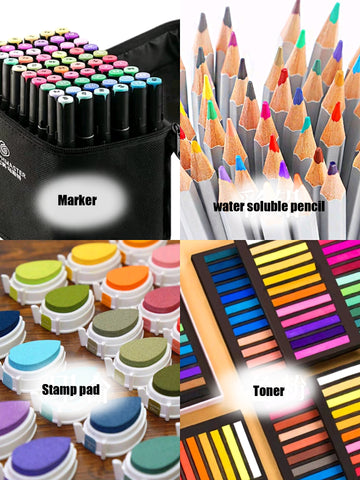 For those who pursue the effect, they can choose the coloring tools according to different needs, and those who are trying for the first time can choose the tools they already have for coloring.
6.uv glue

After the heat shrinkable sheet is heat-shrinked, the UV glue is applied to the surface of the heat-shrinkable sheet, which can add thickness and transparent texture to the heat-shrinkable sheet. Pearlescent powder can also be added to make it shiny . You can also prepare glitter and sequins to make various effects. If you are creative, you can also use UV glue to embellish the shape of water droplets, such as making water droplets on petals.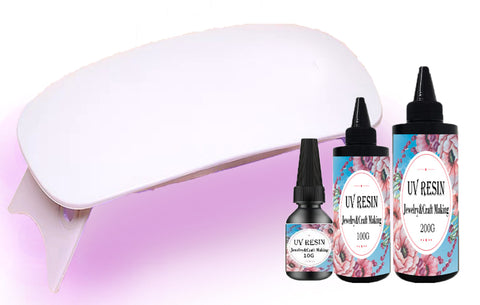 7. Others

Other required tools are ball sticks (for forming a semicircle or curved surface), a transparent plate (for flattening the heat shrink sheet, which can be replaced by other flat items), awl (for fixing the heat shrink sheet), and a sponge pad (under the shape when shaping , easy to fix, you can also use soft objects that are not afraid of high temperature instead, such as a pillow), various metal accessories (round buckles, various types of accessories).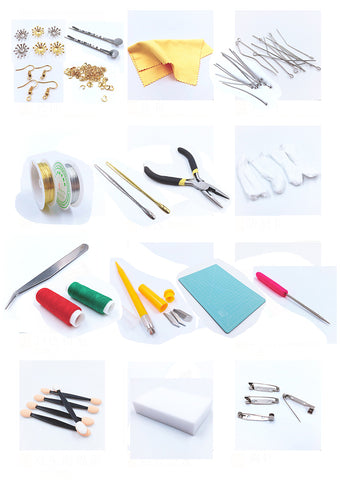 8. Brainstorm

Try boldly and start, you will find that everyone can do it, it doesn't matter if it doesn't look good at first, it will get better and better.