💞𝑩𝒓𝒊𝒏𝒈 𝑻𝒉𝒆 𝑳𝒊𝒈𝒉𝒕 𝑶𝒇 𝑳𝒐𝒗𝒆 𝑰𝒏𝒕𝒐 𝒀𝒐𝒖𝒓 𝑭𝒂𝒎𝒊𝒍𝒚 𝑳𝒊𝒇𝒆 𝑾𝒊𝒕𝒉 𝑻𝒉𝒊𝒔 𝑴𝒆𝒂𝒏𝒊𝒏𝒈𝒇𝒖𝒍 𝑯𝒂𝒏𝒅𝒎𝒂𝒅𝒆 𝑺𝒆𝒘𝒊𝒏𝒈 𝑾𝒂𝒓𝒎 𝑯𝒆𝒂𝒓𝒕 𝑷𝒉𝒐𝒕𝒐 𝑭𝒓𝒂𝒎𝒆.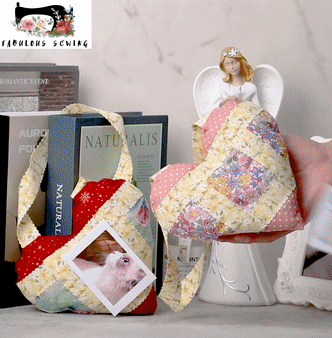 Frames that surround the photo of your loved ones with a thoughtful sentiment. This sweet design is sure to pull on your heartstrings! 
***Dear customer: When you order Fabulous Sewing Warm Heart Photo Frame Template directly from our website you will receive detailed instructions***
Features:

Easily sew heart-shaped photo frames using our photo frame templates, then attach your carefully prepared photos for a heart-warming gift for that special someone.
This template comes with detailed instructions including photo examples. Featuring fabric, fleece, and lace, these go together quickly and are so fun to make. 
A romantic gesture sure to warm the heart. You can easily customize the color palette to include any shades your heart desires! 
Wonderful present for family and friends. Art forms beautifully express love, closeness, healing, courage, hope… all the emotions of a life well-lived.
Specification:
Materials: Acrylic.
Thickness: 3mm.

Suggest Photo Size: 11.7 in x 16.5 in.