🎉🌈𝑪𝒆𝒍𝒆𝒃𝒓𝒂𝒕𝒆 𝑨 𝑵𝒆𝒘 𝑩𝒂𝒃𝒚 𝑾𝒊𝒕𝒉 𝑨𝒍𝒍 𝑻𝒉𝒆 𝑪𝒐𝒍𝒐𝒓𝒔 𝑶𝒇 𝑻𝒉𝒆 𝑹𝒂𝒊𝒏𝒃𝒐𝒘!👶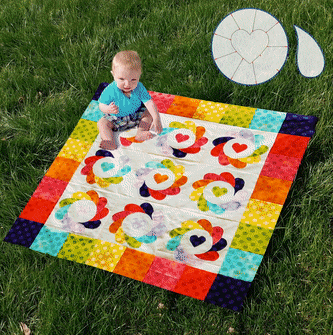 "Rainbows are a symbol of hope in many cultures, the beauty after the storm.A wonderful rainbow quilt will bring more hope and blessings."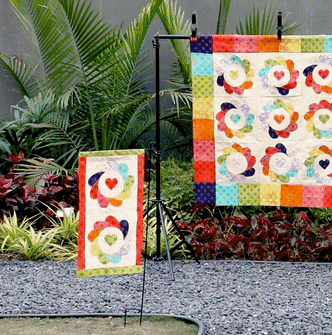 ***Dear customer: When you order Fabulous Sewing Rainbow Pinwheel Baby Quilt Template directly from our website you will receive detailed instructions!***
Features:

A rainbow of feathered sparkles with vibrant color, a wonderful rainbow quilt bringing to mind a field of spring flowers brings a garden to life!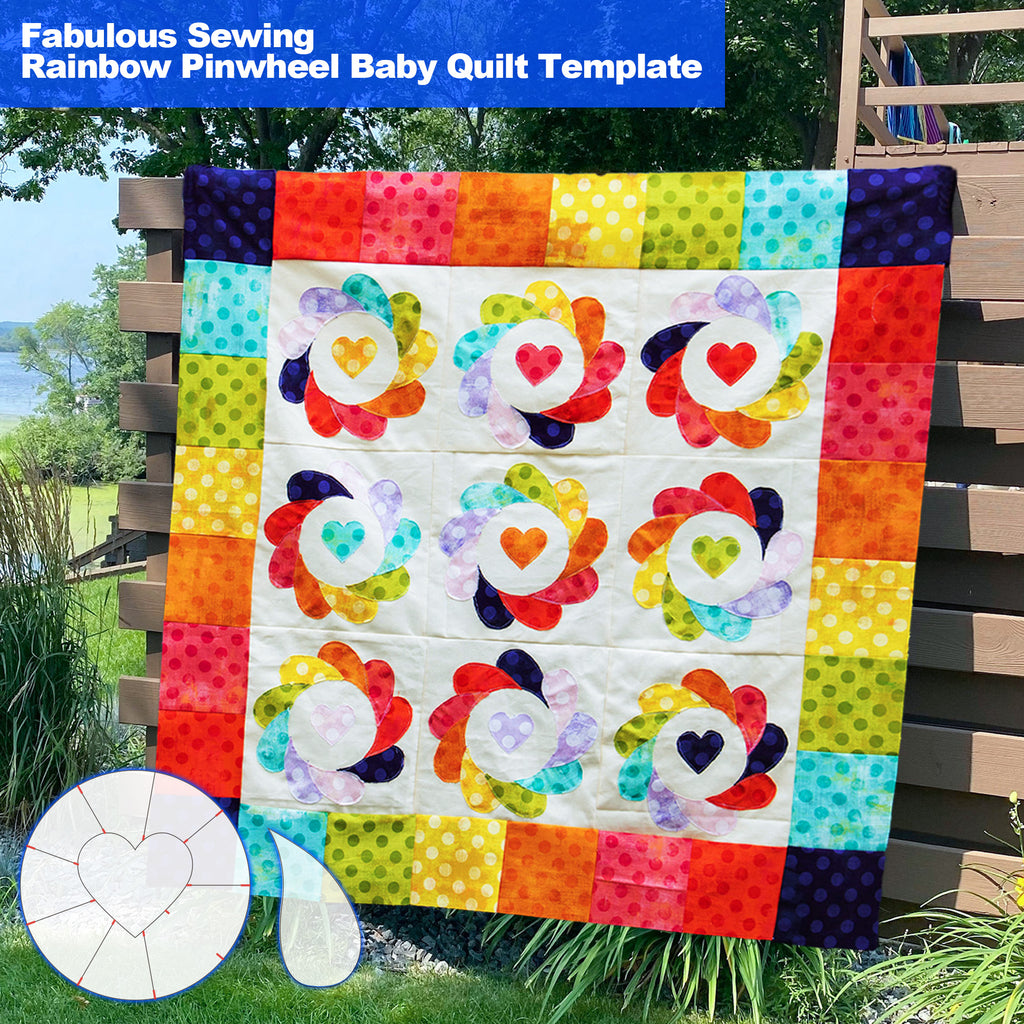 The white hue complements every color and shows off the quilting texture nicely. The colors or saturated and strong, ideal for a spring palette.
This template comes with detailed instructions including photo examples. 
This quilt pattern is a modern twist on the traditional quilt pinwheel. It is fast, easy, and beautifully showcases all your favorite fabric patches. 
This quilt features an assortment of 9 bright, happy fabrics. Perfect for making warm blankets or quilts for decorating your home.
Specification:
Materials: Acrylic.
Thickness: 3mm.
Size:7" finish size is a 7-inch square,10" finish size is a 10-inch square.