A set of 6 sewing tools: embroidery scissors set, stainless steel safety scissors, threader with needle bottle, awl, thimble.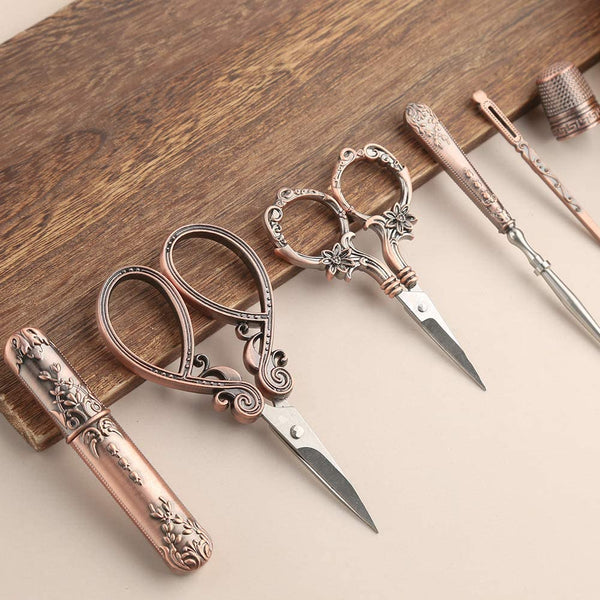 Features:
Retro Metal Scissors-Retro Scissors are made of high-quality and durable metal materials with a smooth surface, suitable for long-term use.
Small embroidery and accessory scissors are well-made tools that can complete the work quickly and efficiently.
Suitable for all kinds of materials, fishing line, cloth, thread.
Designed for beginners in sewing, suitable for daily knitting and cutting.
It can be used to make handicrafts, cross-stitch projects, and related sewing and embroidery work.
It is an indispensable tool for handwork, sewing machine, clothing repair, and embroidery thread.
This is the best choice for preparing gifts for your wife, mother, sister, or friend.
Specification:
Package includes: 1 x retro sewing set
Color: Rose gold, Silver
Weight: About 10.23 ounces
Note: Keep it out of reach of children to avoid sharp injuries.