Cool paracord bracelet for men, women and youth made of high-quality 550 lb paracord with stainless steel bow shackle. 
Tightly braided to not untangle from daily wear and perfect for outdoor activities and sports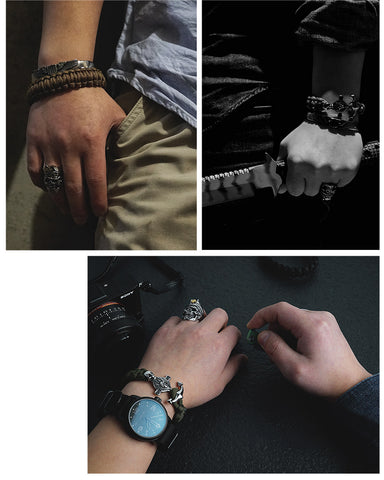 THE ULTIMATE SURVIVAL GEAR: The SA01 emergency paracord bracelet is a compact and tactical survival bracelet that comes packed with all the necessary features you need, in order to survive in the wilderness. Our paracord bracelet is the ideal choice for every camping, hiking, hunting, fishing enthusiast or simply anyone who likes going in the Great Outdoors and be prepared!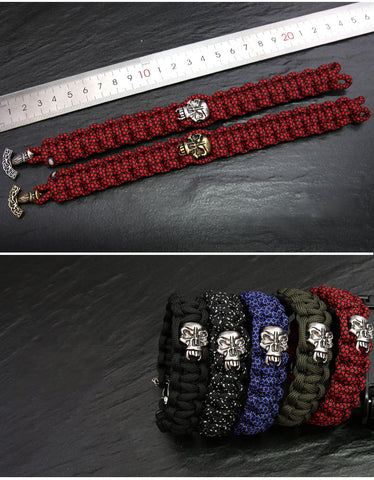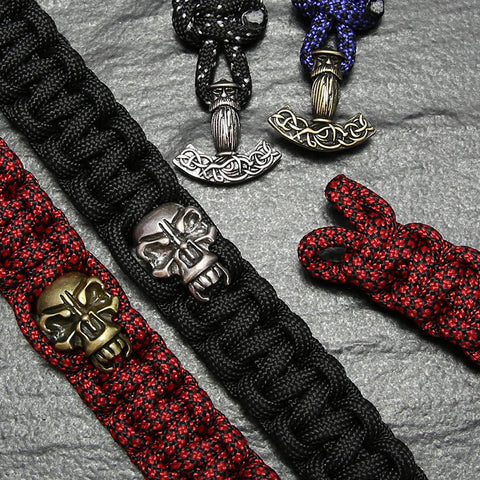 About Materimal:The jewelry made by Stainless steel ,free of nickel , keep glossy for lifetime and no harmful for people.