Easily Create Beautiful Latch Hook Art Work On Your Own.
Be imaginative and create various pictures and designs with our Latch Hook Craft Kit.
Features:
Our latch hook kit has a colorful pattern, the pattern is printed on the canvas, this is exactly the latch hook kit you are looking for, you can clearly know where each color yarn goes.
Easily Sew And Loop: Streamline your DIY game and create wonderful pieces with this set. It comes with everything you need to keep you going with your DIY project.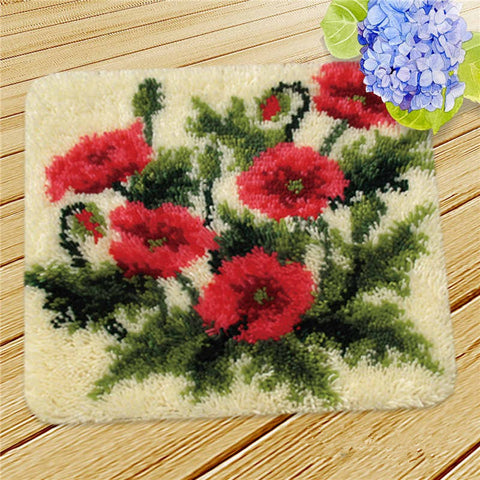 Easy To Make: Our Latch Hook Craft Kit is a fun, easy-to-learn activity—just loop, hook and pull, it would be a wonderful family project.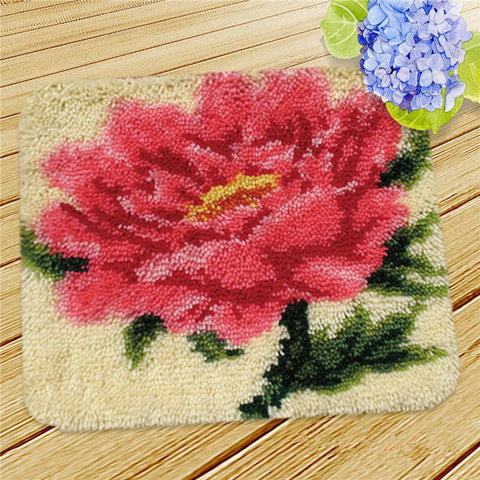 Ergonomic Bent Hook Design: Handy alternative to conventional straight bar hooks. Convenient to use and comfortable to grip.
Wide Application: You can use them on the floor wall sofa bed window or even make them into pillows nap-mats and seat cushions.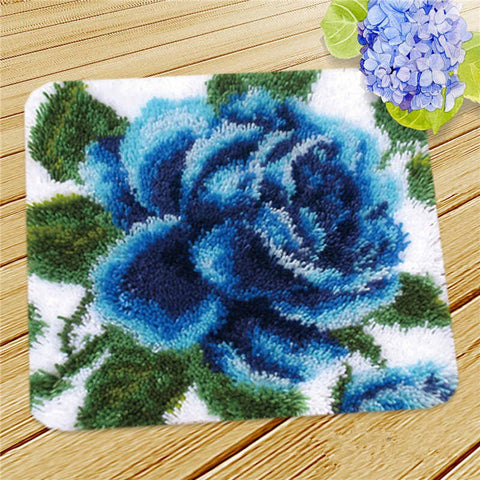 Packing Included:

100% acrylic pre-cut chunky yarn.
3.75ct mesh canvas with knitted line.
 Latch hook tool.
Cotton bug binding width 5cm.
Detailed directions for beginners and an easy-to-follow chart.
Specification:
Size:13.7" X 13.7"
Weight:

15.6 ounces.