𝑺𝒆𝒘 𝒀𝒐𝒖𝒓 𝑶𝒘𝒏 𝑮𝒐𝒓𝒈𝒆𝒐𝒖𝒔 𝑸𝒖𝒊𝒍𝒕 𝑭𝒆𝒂𝒔𝒕 𝑾𝒊𝒕𝒉 𝑭𝒂𝒃𝒖𝒍𝒐𝒖𝒔 𝑺𝒆𝒘𝒊𝒏𝒈 𝑺𝒕𝒂𝒓 𝟔𝟎° & 𝟏𝟐𝟎° 𝑾𝒆𝒅𝒈𝒆 𝑹𝒖𝒍𝒆𝒓!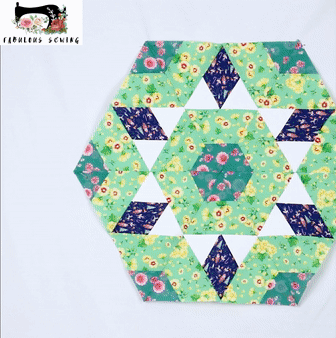 Time to add some to your quilt. Our Star 60° & 120° Wedge Ruler quickly cut various specifications triangles, diamonds, and wedges. On more than 20 different size options create an array of unique quilt projects to enjoy the charm of sewing quilt!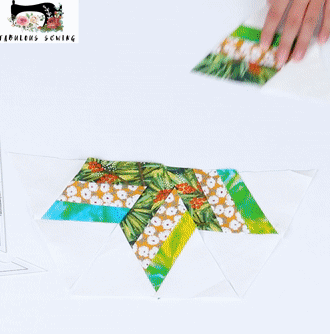 ***Dear customer: When you order Fabulous Sewing Star 60° & 120° Wedge Ruler directly from our website you will receive detailed step-by-step instructions and a free quilt pattern!***

Features:

Exclusive design details-Fine lines for higher accuracy; Anti-slip coating design; The cut keyhole effectively protects our ruler!
Includes time-saving cutting and step-by-step instructions, pictures, and useful quick tips to increase your speed and accuracy!
Incredible design options, ease of use with other patterns, and an increased success rate for every level of quilt maker.
Perfect for DIY Quilt Projects! - Such as pillows, table runners, rugs, and much more quilting projects for easy adjustment of the angle, shape, or size you want.
Specification:
Materials: Acrylic.
Thickness: 3mm.
Weight:0.44 lbs.
Size: 10.5" X 12.5".