💞𝑼𝒔𝒆 𝒐𝒖𝒓 𝒕𝒆𝒎𝒑𝒍𝒂𝒕𝒆 𝒆𝒂𝒔𝒊𝒍𝒚 𝒔𝒆𝒘 𝒂𝒏 𝒂𝒎𝒂𝒛𝒊𝒏𝒈, 𝒆𝒂𝒔𝒚, 𝒂𝒏𝒅 𝒄𝒉𝒆𝒂𝒑 𝑬𝒂𝒔𝒕𝒆𝒓 𝒈𝒊𝒇𝒕 𝒃𝒂𝒈!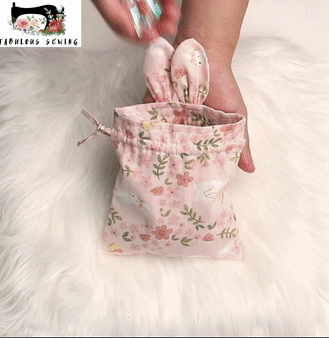 Do it yourself easy step-by-step Easter idea. Step by step of the Easter souvenir, take advantage and do it to sell and earn extra income.
***Dear customer: When you order Fabulous Sewing Easter Gift Bag Template directly from our website you will receive detailed instructions!***
Features:

Dig into your scraps or a favorite charm pack to make these wonderful Easter gift bags. 
Fun and super easy to complete, the precut-friendly pattern uses our template to make piecing and completing even quicker! 
This Easter gift bag is a quick project with very satisfying. DIY uses fabric scraps to make an easy Easter idea and sell big.
Pretty fabrics and an easy pattern are all you need to make these Easter gift bags. They'll provide a wonderful touch for Easter.
Specification:
Comes with fully illustrated step-by-step instructions.
Materials: Acrylic.
Thickness: 3mm.
Weight:0.44 lbs.
Finish Size: 6" X 7".