𝑼𝒔𝒆 𝒐𝒖𝒓 𝑫𝒊𝒂𝒈𝒐𝒏𝒂𝒍 𝑫𝒊𝒂𝒎𝒐𝒏𝒅 𝑸𝒖𝒊𝒍𝒕 𝑻𝒓𝒊𝒎 𝑹𝒖𝒍𝒆𝒓 𝒕𝒐 𝒑𝒖𝒕 𝒂 𝒇𝒖𝒏 𝒕𝒘𝒊𝒔𝒕 𝒐𝒏 𝒂 𝒕𝒓𝒂𝒅𝒊𝒕𝒊𝒐𝒏𝒂𝒍 𝒔𝒒𝒖𝒂𝒓𝒆. 𝑬𝒂𝒔𝒊𝒍𝒚 𝒄𝒓𝒆𝒂𝒕𝒆 𝒂𝒏 𝒂𝒓𝒓𝒂𝒚 𝒐𝒇 𝒖𝒏𝒊𝒒𝒖𝒆 𝒒𝒖𝒊𝒍𝒕 𝒑𝒓𝒐𝒋𝒆𝒄𝒕𝒔 𝒕𝒐 𝒆𝒏𝒋𝒐𝒚 𝒕𝒉𝒆 𝒄𝒉𝒂𝒓𝒎 𝒐𝒇 𝒔𝒆𝒘𝒊𝒏𝒈 𝒒𝒖𝒊𝒍𝒕!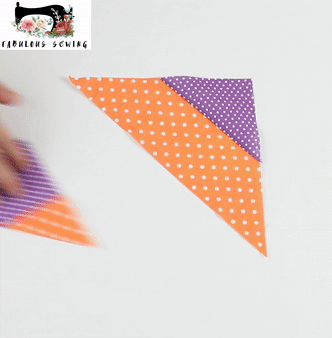 This advanced beginner-friendly project allows you the opportunity to get a little wild with your fabric pairings, resulting in maximum visual impact.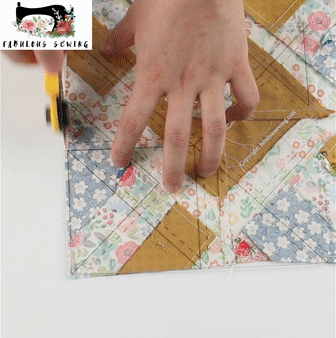 ***Dear customer: When you order Fabulous Sewing Diagonal Diamond Quilt Trim Ruler directly from our website you will receive detailed step-by-step instructions and a free quilt pattern!***

Features:

It is easy to make a whole quilt without you wasting time measuring, and feel free to add more design options and combine them again in such a very personal way of piecing.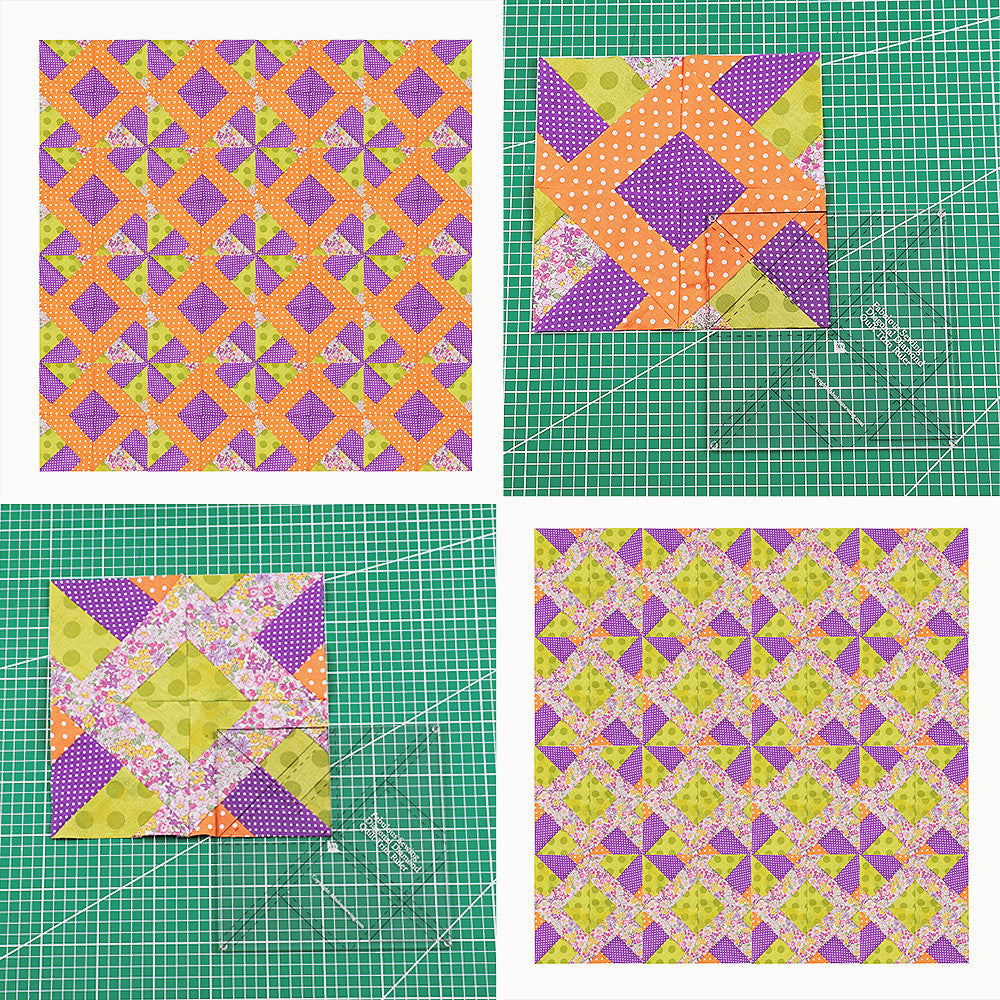 Includes time-saving cutting and step-by-step instructions, pictures, and useful quick tips to increase your speed and accuracy!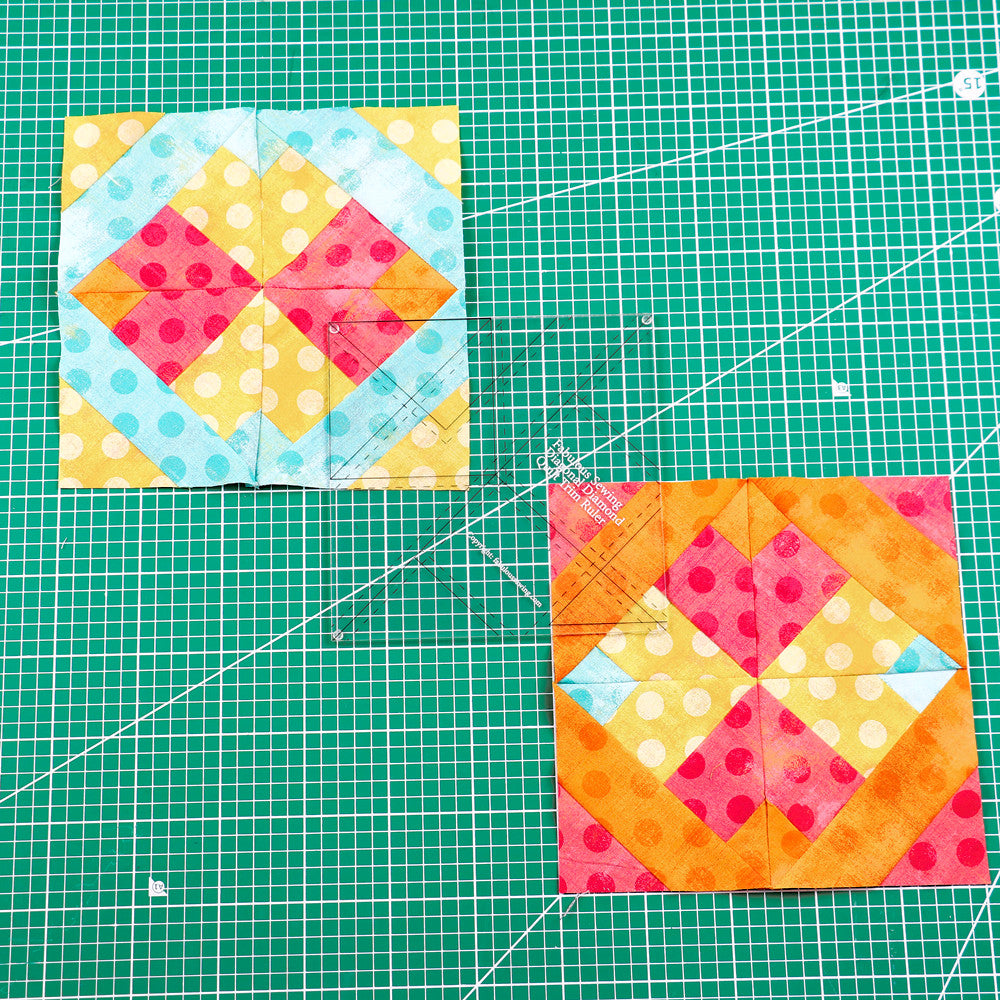 Incredible design options, ease of use with other patterns, and an increased success rate for every level of quilt maker.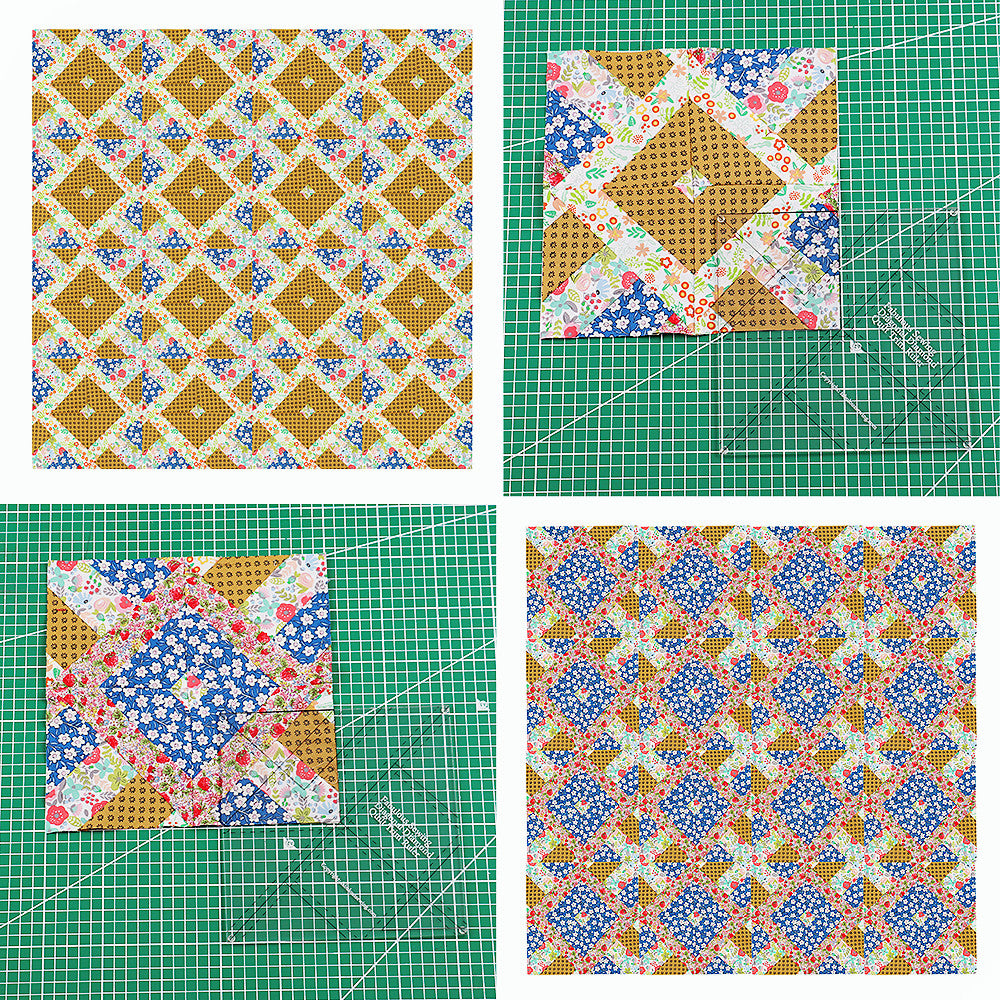 Exclusive design details-Fine lines for higher accuracy.
Perfect for DIY Quilt Projects! - Such as pillows, table runners, rugs, and much more quilting projects for easy adjustment of the angle, shape, or size you want.
Specification:
Easy-to-read black markings make it easy to line up on your block for trimming.
Strip widths and center square dimensions are printed right on the tool.
Comes with fully illustrated step-by-step instructions.
Materials: Acrylic.
Thickness: 3mm.
Weight:0.44 lbs.