𝑼𝒔𝒆 𝒐𝒖𝒓 𝒄𝒐𝒓𝒏𝒆𝒓 𝒑𝒍𝒂𝒚 𝒒𝒖𝒊𝒍𝒕 𝒓𝒖𝒍𝒆𝒓 𝒕𝒐 𝒑𝒖𝒕 𝒂 𝒇𝒖𝒏 𝒕𝒘𝒊𝒔𝒕 𝒐𝒏 𝒂 𝒕𝒓𝒂𝒅𝒊𝒕𝒊𝒐𝒏𝒂𝒍 𝒔𝒒𝒖𝒂𝒓𝒆. 𝑬𝒂𝒔𝒊𝒍𝒚 𝒄𝒓𝒆𝒂𝒕𝒆 𝒂𝒏 𝒂𝒓𝒓𝒂𝒚 𝒐𝒇 𝒖𝒏𝒊𝒒𝒖𝒆 𝒒𝒖𝒊𝒍𝒕 𝒑𝒓𝒐𝒋𝒆𝒄𝒕𝒔 𝒕𝒐 𝒆𝒏𝒋𝒐𝒚 𝒕𝒉𝒆 𝒄𝒉𝒂𝒓𝒎 𝒐𝒇 𝒔𝒆𝒘𝒊𝒏𝒈 𝒒𝒖𝒊𝒍𝒕!
This advanced beginner-friendly project allows you the opportunity to get a little wild with your fabric pairings, resulting in maximum visual impact.

***Dear customer: When you order Fabulous Sewing Corner Play Quilt Ruler directly from our website you will receive detailed step-by-step instructions and a free quilt pattern!***

Features:

After adding each round of logs, place the appropriate centering square on the ruler over the center square of the block and trim.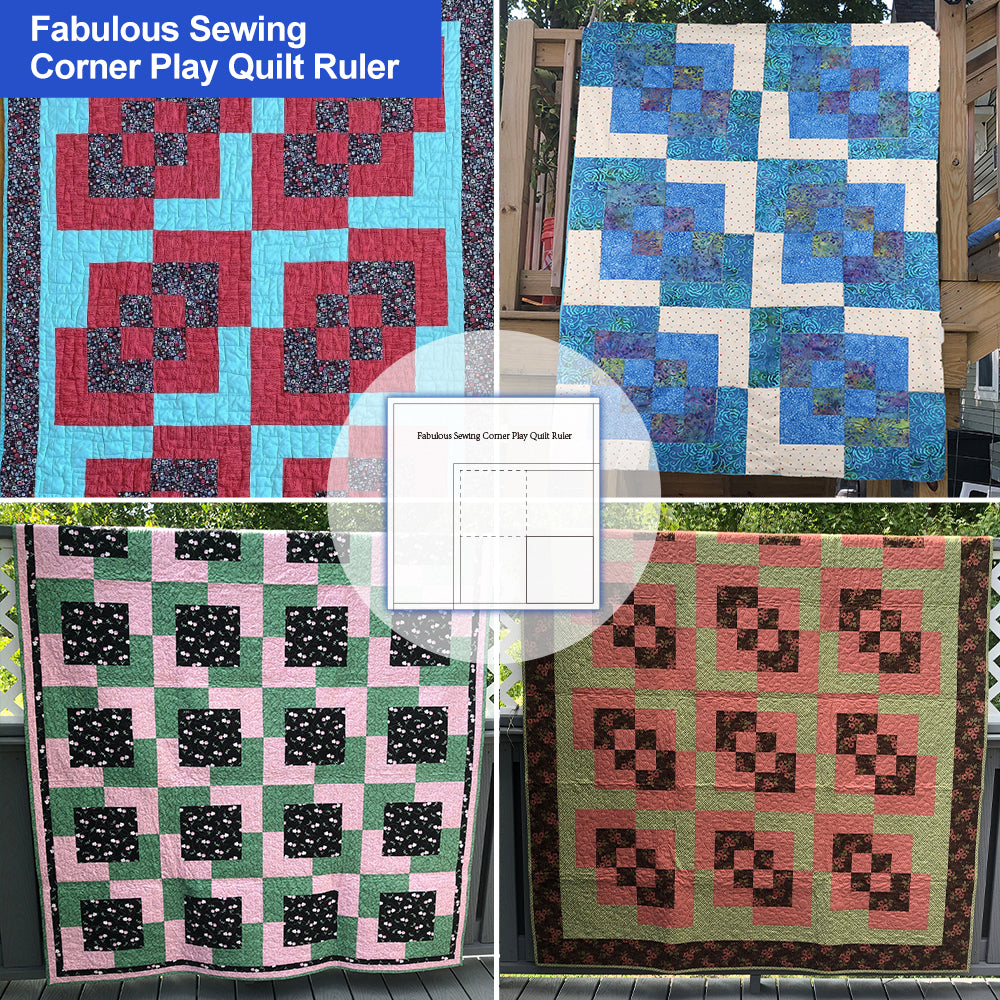 Since each round is trimmed before adding the next one, your final trim squares up the block making it ready to be used in your project.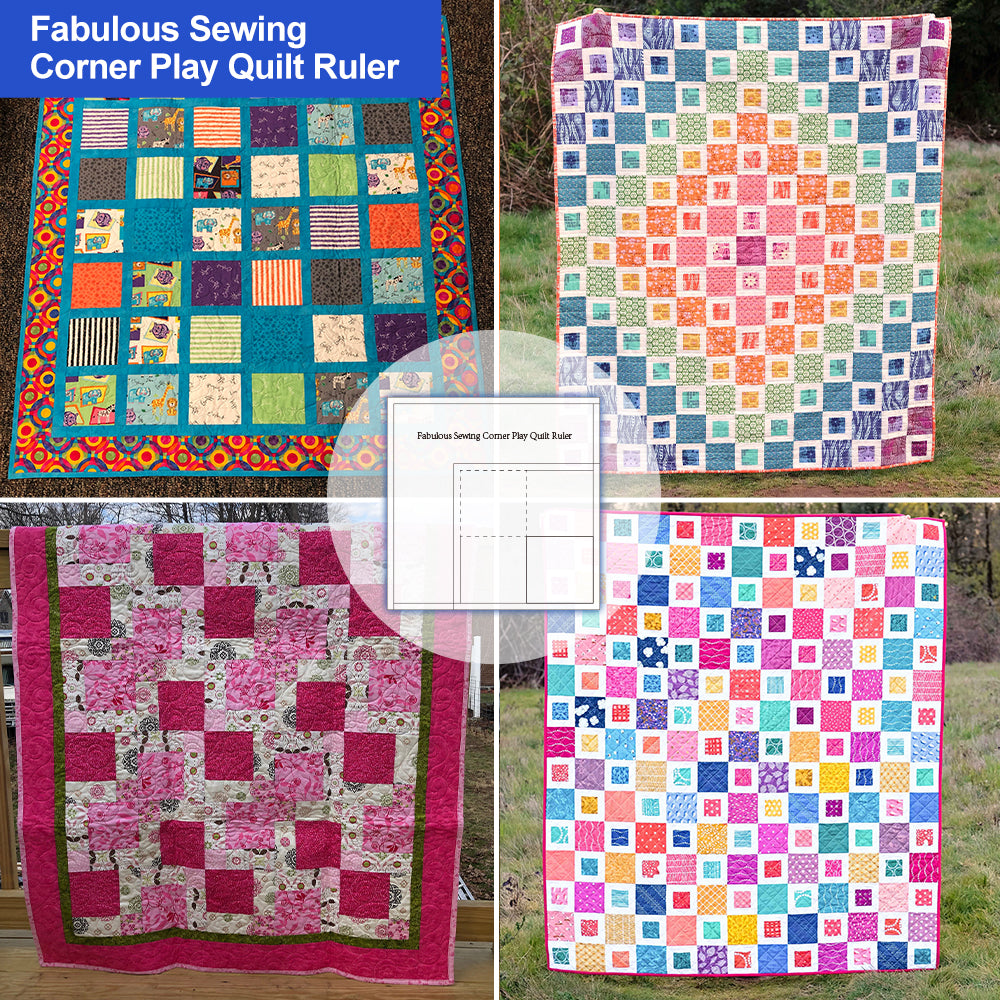 Shapes within shapes bring movement to the deceptively Corner Play quilt. Requiring only 3 one-yard cuts of fabric to make this quilt top.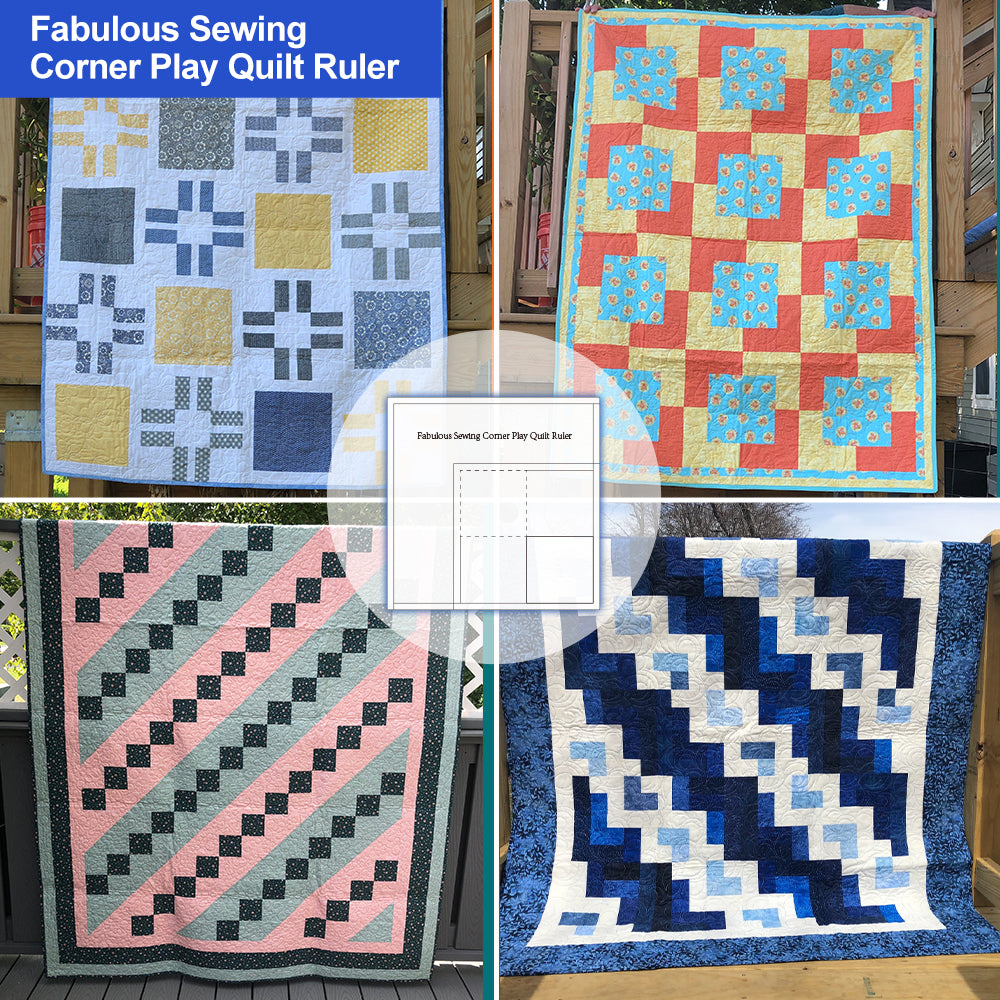 The pattern includes an assembly diagram and step-by-step directions that make your cutting and piecing a breeze!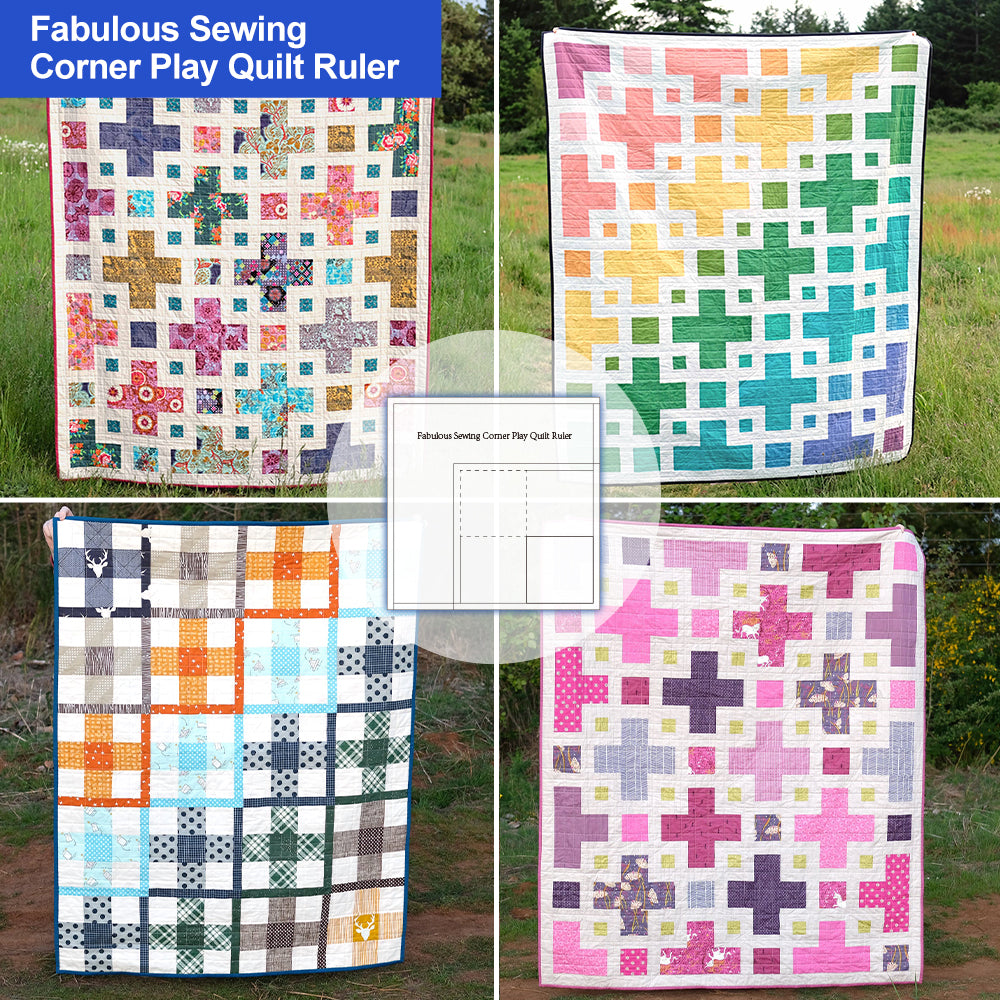 Specification:
Easy-to-read black markings make it easy to line up on your block for trimming.
Strip widths and center square dimensions are printed right on the tool.
The trim tool slides easily over the fabric until pressure is applied. 
Comes with fully illustrated step-by-step instructions.
Materials: Acrylic.
Thickness: 3mm.
Weight:0.44 lbs.
Finish Size: 8" X 8".