In collaboration with "Fabulous Sewing" use our template to sew the perfect diaper for your feathered love.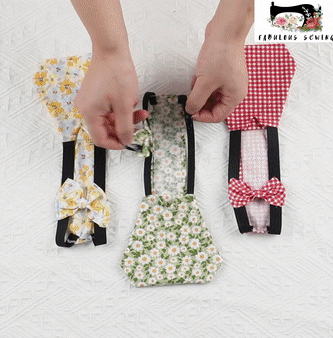 ***Dear customer: When you order Fabulous Sewing Chicken Diaper Template directly from our website you will receive detailed instructions***
Features:

Chicken diaper is perfect for the fashion-conscious chicken, duck, and goose. They are designed so that your Chicken quickly adapt to carrying them. 
Chicken diaper is insurance against those inevitable "incidents" in the home or while out in public.
The diaper make you to keep chicken while avoiding their poop all over the house, it is the best choice for chicken.
It has a cute bow on the top part which locks the diaper into place with buttons/snaps. The poop pocket is lined with a waterproof material.
Chicken Diapers Are Great For
Sick hens
Broody hens
A hen or roo that's being picked on
A trip to the vet
Great for shows so you don't get messy bottoms
theraphy birds
Or just to have them around the house with you in style.
Sizing Guidelines:
Measure from the base of the neck to base of tail on the top of the bird.
Small- Perfect for Belgian Bantams, Old English Bantam Roosters, D'Uccles, Sebright Bantams Bantam Silkies & other small bantams
Medium- Ideal for Standard Silkies, Polish, Bantam Cochin, and other smaller eqg layers
Large- The choice for smaller roosters and standard egg layers such as Rhode Island Red, Easter Eggers and Barred Rock
How To Put The Diaper on:
Put the chicken's head through the opening then bring the diaper up under the chest. Fasten the tail feathers between the other opening and lock in place on the top under bow. The diaper can be used with a sanitary pad or size newborn diapers and should be changed out regularly.
Specification:
Materials: Acrylic.
Thickness: 3mm.