Cut perfect circles on your DIY crafts
Specially designed to

 

cut clean, perfect circles.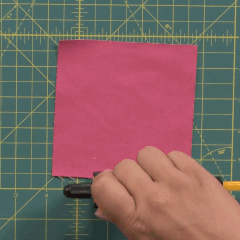 This rotary cutter

 

works on everything from fabric and paper to vinyl and leather.
Effortlessly cut perfect circles from 1-1/2″ to 8-3/4″.
Whether you're right or left-handed,

 

you can easily cut circles with this circle cutter.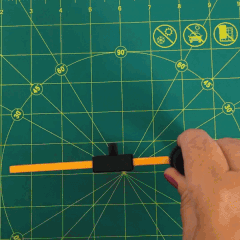 Super-sharp blade
The super-sharp blade cuts through garments, paper, acetates, cardboard, light wood, felt cloth, film and many more.
Gash up to 6 inches in diameter.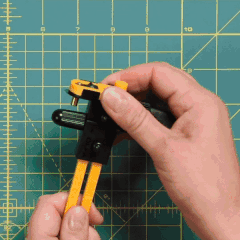 Stirring-the-soup cutting motion
When you grasp the handle, use a clockwise stirring-the-soup motion to cut perfect circles, the ratchet handle aligns your hand and wrist to

 

help reduce wrist fatigue and arm twisting typically associated with cutting in a circular motion.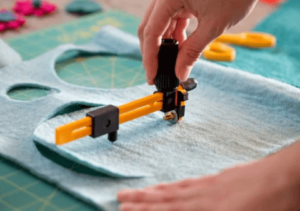 Built-in blade cover
Comes with a built-in blade cover and plastic pivot spike guard for safety

 

when the cutter is not in use.

Materials: Steel and Platic
Color: Yellow
Package Includes: 1 x Fabric Circle Cutter