𝗖𝘂𝘁𝘀 𝗣𝗿𝗲𝗰𝗶𝘀𝗲 𝗦𝗾𝘂𝗮𝗿𝗲 𝗔𝗻𝗱 𝗧𝗿𝗶𝗮𝗻𝗴𝗹𝗲𝘀 𝗣𝗮𝘁𝘁𝗲𝗿𝗻!
It has never been faster or more fun to make a quilt because you don't have to wrestle with free-form shapes. This ruler is the original design by Fabulous Sewing. To make Sawtooth Star Quilt, Happy Stripes Quilt, Lucky Log Cabins Quilt, Cake Dash Quilt, Star Pop Quilt, Stash Plus Quilt, Seminole Heart Quilt, Bear's Paw Quilt, Granny Square Quilt!

𝐋𝐢𝐤𝐞 𝐚 𝐩𝐫𝐨𝐟𝐞𝐬𝐬𝐢𝐨𝐧𝐚𝐥 𝐭𝐨 𝐬𝐞𝐰 𝐠𝐨𝐫𝐠𝐞𝐨𝐮𝐬 𝐚𝐧𝐝 𝐮𝐧𝐢𝐪𝐮𝐞 𝐪𝐮𝐢𝐥𝐭𝐬!
"We always think that each handmade item is a creation of love and skill and the artisan uses all their abilities to create a beautiful item that celebrates their craftsmanship, that is why we understand the value of each piece.—𝓕𝓪𝓫𝓾𝓵𝓸𝓾𝓼 𝓢𝓮𝔀𝓲𝓷𝓰"

***Dear customer: When you order Fabulous Sewing Double Square Quilt Ruler directly from our website you will receive detailed step-by-step instructions and a free quilt pattern!***

Features:

Includes time-saving cutting and step-by-step instructions, pictures, and useful quick tips! Even beginning quilters can complete this beautiful quilt.
Practical Design – The key holes in the ruler enable the rotary cutter to cut the angled sides without damaging the ruler. Non-slip rings ensure cutting accuracy and safety.
Cool, refreshing colors combine for a soothing quilt. Batiks lend texture and add interest to the appealing design. Get more for your money with this unique set of rulers.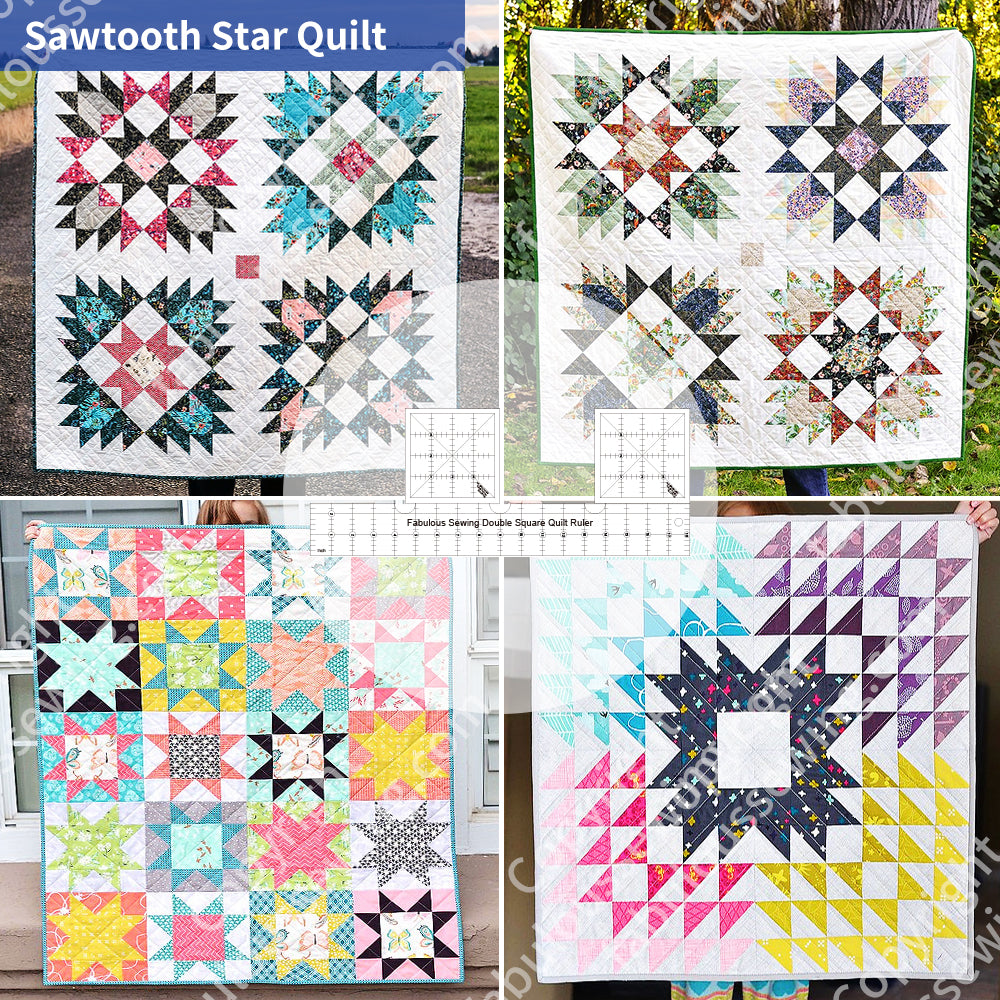 Perfect for DIY Quilt Projects! - Such as pillows, table runners, rugs, and much more quilting projects for easy adjustment of the angle, shape, or size you want.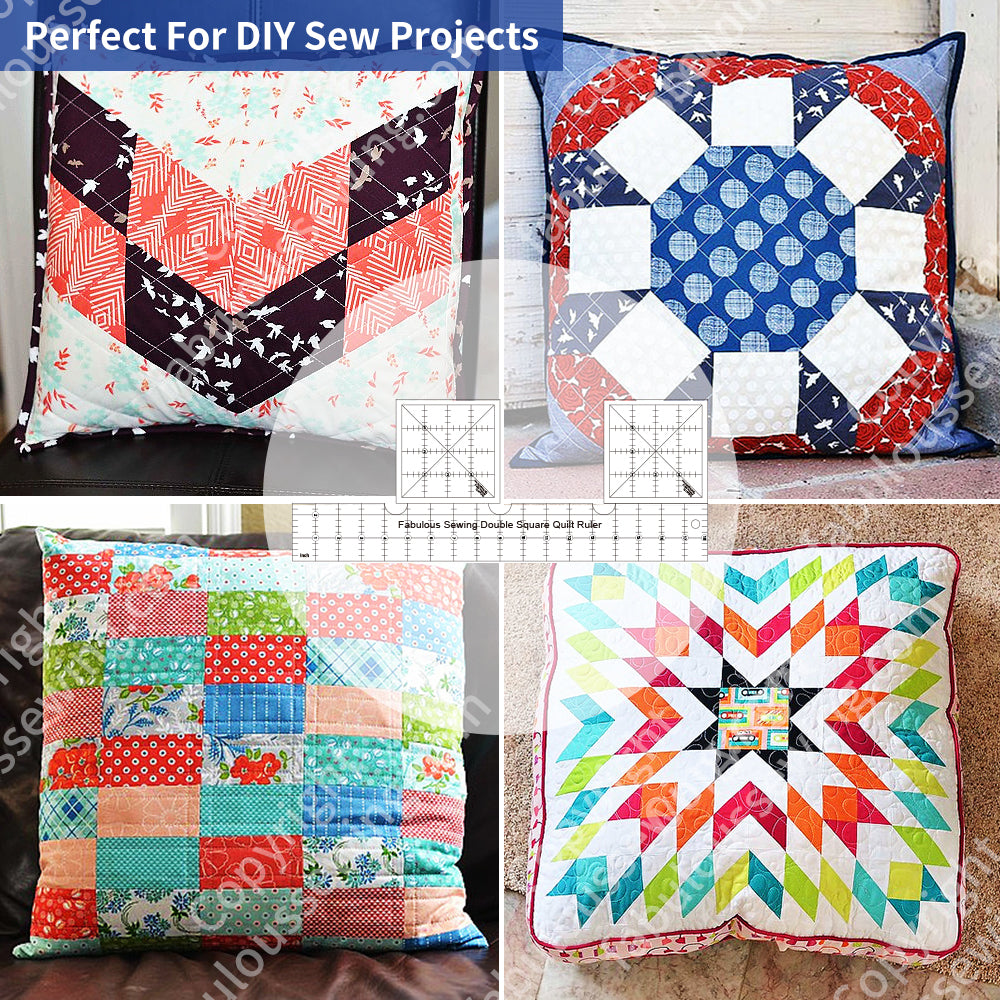 The possibilities are endless. This is a great set for beginners because quilt-making basics are included. The advanced quilter like it because they can be creative with all options.
Specification:
Materials: Acrylic.
Thickness: 3mm.
Weight:0.44 lbs.
Size: Cut 4"/2" square pattern, 90° triangle pattern.
Each ruler comes with a much-needed 1/4-inch foot!
Tip:
"Every each of our Fabulous Sewing Double Square Quilt Ruler designs a brown protective cover to avoid scratch.
In order to remove our protective cover, you can lightly moisten one end and you will be able to peel it off" —𝓕𝓪𝓫𝓾𝓵𝓸𝓾𝓼 𝓢𝓮𝔀𝓲𝓷𝓰