Application range: Widely used in sewing, leather crafts, paper crafts, printing, etc.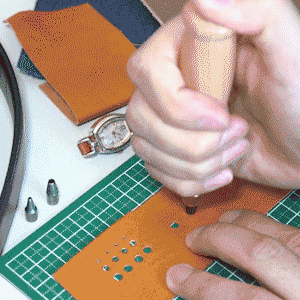 Quality materials: Professional for 6 pcs automatic belt punch replaceable long mute rotary punching punchers, wear resistance, good storage, allows you to use for a long time.
Easy to carry: Small size and portable, lightweight, and easy to carry, does not occupy space.
Easy to clean: You can clean quickly. It can be cleaned and put into a cupboard. It does not occupy a lot of space and can be kept well.
Size: length: about 13 cm/5.12inch Diameter of Hole: 1.5mm, 2mm, 2.5mm, 3mm, 3.5mm, 4mm.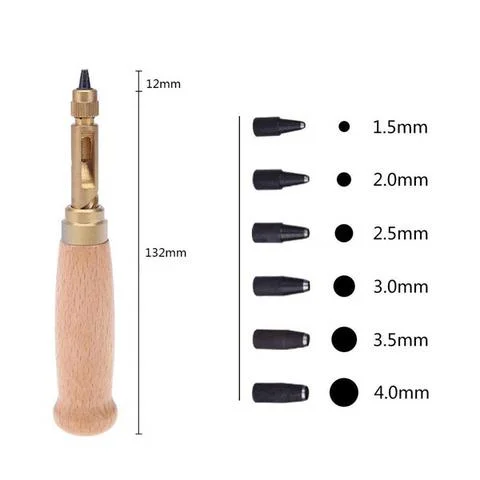 Using Methods
Remove the screw on the top of the connecting rod, install the required punch, and then tighten the screw sleeve to fix the punch.
Fix the leather, the punch is 90 degrees perpendicular to the leather surface, and press the handle at the desired position to punch the hole (if the leather is thick, you need to repeat it several times).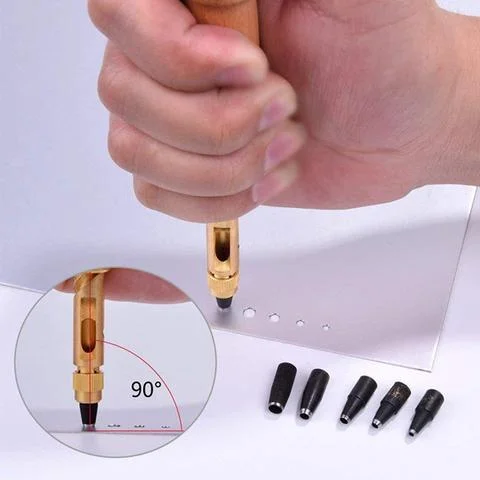 Specificatons:
Material: solid wood & brass

Weight: 84g
Function: leathercraft & punching holes
Package Includes: