If you are new to embroidery, you might be curious as to what kinds of things you can do with it besides hanging it on a wall. Today I am going to show you a list of ways you can use and experiment with embroidery. These are only just the tip of the iceberg. The sky is the limit.

Just about anything you can get a needle through can be a place to show off your stitching, but it helps to see the possibilities.
1. Craft Embroidered Pins and Patches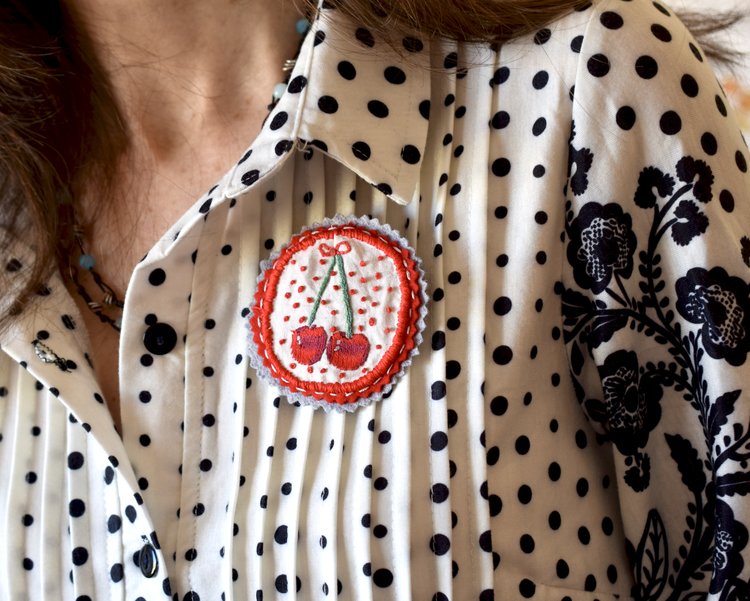 A great way to use small embroidery motifs is to stitch them into patches and pins. These fun little pieces can be either temporarily or permanently attached to jackets, bags, and more. Plus, they make excellent gifts that are easy to mail!
2.Make Mini Embroidered Pincushions
Use your fabric scraps and sew some adorable pincushions! Small useful items like this are quick to embroider and you have the benefit of seeing your stitching work every time you go to sew. You can also use them to hold your threaded needles as you embroider.
3.Stitch on T-Shirts
Embroidered T-shirts are always fun, but it takes some specific steps to do it well. Follow this easy tutorial so you can stitch on tees, baby onesies, sweatshirts, and more. You can add small designs coming out of pockets or large patterns that nearly fill the whole front!
4. Embroider Napkins With Names


Cloth napkins are good for the environment and embellishing them with embroidery makes them extra special. You can make your own napkins with squares of fabric, sewn with a hem, or buy some pre-made. A Fabulous Fete suggests added stitched names so they double as place cards.
5. Make A Necklace.
If you would rather have a necklace, how about this adorable mini pendant? You can get these small wood pendants online or at the embroidery section of your local craft store. Simply glue the fabric on the backing then place the tiny hoop on top. Glue the rest of the overlapping fabric to the back and apply a ribbon to turn it into a pendant.
6. Embroider Your Jeans

Embroidered clothing is so popular right now. Add a simple pattern to all different types of clothes and accessories to make it uniquely your own!
7. Embroider a Baseball Cap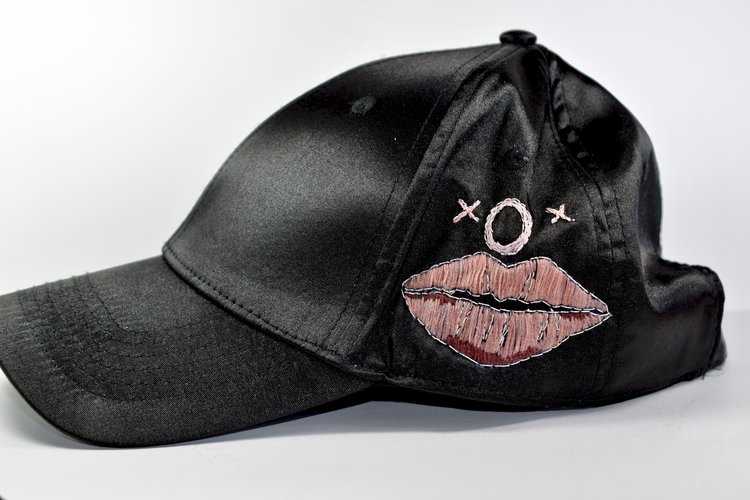 This baseball cap (above) and the jeans pocket (below) have been embroidered with lips from THIS pattern.